How To Play Bac Bo Live Game?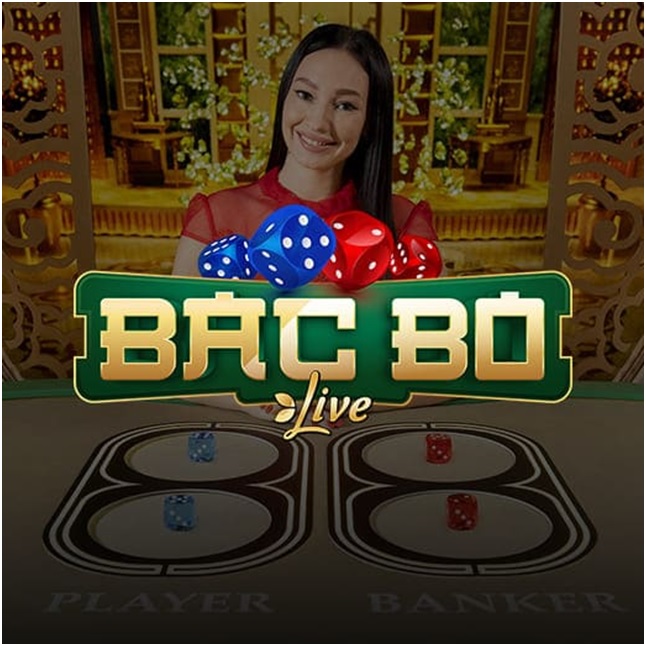 Bac Bo live game was recently launched by Evolution gaming at Canadian online casinos. Bac Bo live is actually a simpler version of Baccarat game but played with dice instead of deck of cards.
In Bac Bo the Player score and the Banker score is made up of the sum of two dice, automatically shaken in four individual shakers, two for each hand. Banker and Player both roll their pair of dice, and the resulting two numbers are added together. The highest two-dice total wins or, if the totals are the same, the round ends in a Tie, which offers payouts of up to 88 to 1.
Bac Bo according to the game developer blends the essence of two classic games, Baccarat and Sic Bo, and creates something entirely new and different. You get the elegant flow and excitement of a 'come from behind win' that makes Baccarat so popular – but with the visual excitement of a dice game.
Therefore with very much in the spirit of Baccarat, Bac Bo is a game that's quick to understand. It has easier to follow rules and gameplay compared with Baccarat, with just the outcome of the simple dice rolls to consider.
How to play Bac Bo Live Game?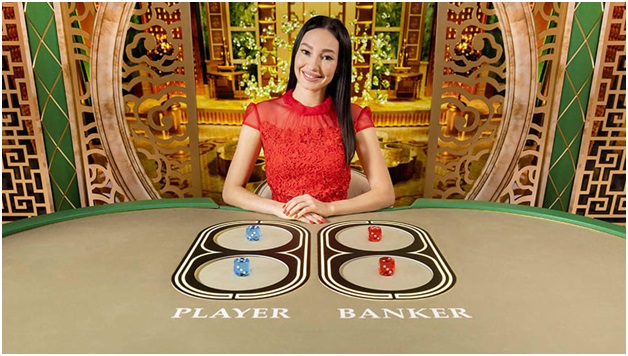 To play Bac Bo live game you need to join any Evolution powered online casino like Jackpot City Canada or Spin Casino.
You will have no problem playing Bac Bo on any mobile device or tablet all instant without anything to download.
You will find Bac Bo live easy to play if you know how to play Baccarat.
Bac Bo game has three possible outcomes and no side bets to keep track of, making Bac Bo one of the easiest games to learn!
As all live games are played with real money, you need to make a real money deposit at the live casino
Now enter the live casino and tap or click on Bac Bo live game
Now place your bet on Player, Banker, or Tie.
Simply watch as the dice roll.
Next if your bet won.
If you wish you can play again.
Unlike the live dealers in Game Shows or Blackjack, the Bac Bo live dealer is not that interactive with the game's features.
The dice are placed on four vibrating pads that roll the dice, preventing any game manipulation.
Bac Bo live dealers simply ensure the dice remain in their spots on the table, as well as explain the outcome of each game round.
What are the rules of the game?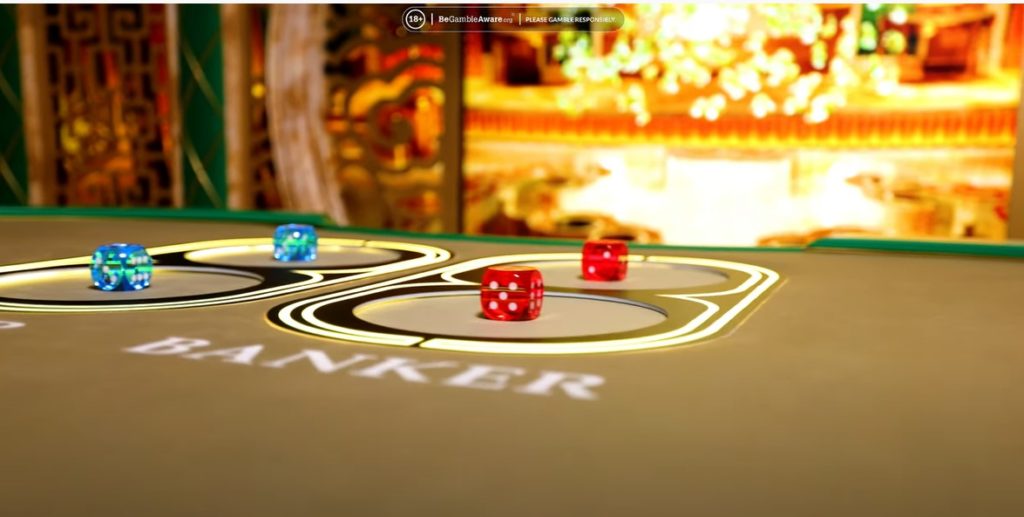 As Bac Bo live game is a mix between Baccarat and Sic Bo, and in this instance, this means that Bac Bo's live rules differ slightly from both of these games.
This also means that betting options in Sic Bo and the odd value calculation of any hand exceeding nine doesn't apply. Instead, the winning side is the one with the highest value, the highest possible being 12 (6+6).
When a tie happens when the Player and Banker sides show identical values.
To ensure the level of excitement is kept as high as possible throughout the game, dice are rolled simultaneously during the betting time.
They then stop in the following order as Player's first dice and Banker's first dice.
If the Player's first dice is highest, the Player's second dice will stop, and vice versa.
What are the Bac Bo Live bets and payouts?
Following are the Bac Bo live bets and payouts
| | |
| --- | --- |
| Bet Result | Payout |
| Player Wins | 1:1* |
| Banker Wins | 1:1* |
| Tie is 6, 7, or 8 | 4:1 |
| Tie is 5 or 9 | 6:1 |
| Tie is 4 or 10 | 10:1 |
| Tie is 3 or 11 | 25:1 |
| Tie is 2 or 12 | 88:1 |
Note that 90% of the bet is paid back if it's a Tie.
Bac Bo utilizes the same Roads system as Baccarat, which means that you're able to follow the game's outcome for the chance of predicting the next one.
Though you need to remember that statistics and strategies should be used as an exciting addition to the regular game and they cannot be used to guarantee winnings. So you need to play responsibly.
Enjoy the game in landscape mode for all of the roads visible, or play in portrait for a more minimalistic experience. Whichever you choose, you can expect a crystal clear live stream from yet another beautiful Evolution live table.
How to play Baccarat online?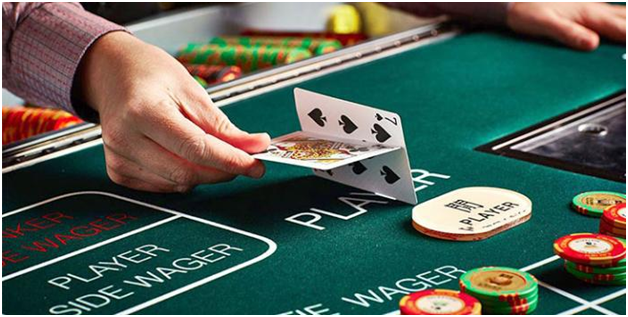 To play baccarat online, you'll bet on a set of cards as you predict on how close the total will come to reaching nine. Your bet involves one of three possibilities — that your own hand will total 9, that the banker's hand will total 9 or that your hand will tie with the banker's hand. The casino pays out 100% of your bet if you place a successful bet on either your own hand or the banker's hand (for instance, on a $20 bet, if you win, you receive your $20 back plus an additional $20). The casino pays 800% of your wager if you place a successful bet on a tie.
Place your bet to begin playing online baccarat game at online casino or with iPhone. Place your wager, based on your own hand, the banker's hand or a tie, by placing your bet in the relevant space. You receive 2 separate hands, the player hand and the banker hand. Each of these hands will consist of two cards. Cards valued at two through nine are valued at face value while aces receive a value of one and the Jack, Queen and King receive a value of 0.
Check the sum of the first two cards in both hands. If either hand totals eight or nine, it is called a "natural" win. When you achieve a natural win, the online baccarat round ends and you're dealt another hand.
If neither the player's nor the banker's hand reaches a total of eight or nine, the round continues. If either hand totals six or seven, no further cards are added to that hand. If the hand totals five or less, another card is added. This process can continue for a total of up to three additional cards.
The player finishes his round first. He draws only enough cards to ensure that his cards' total value will remain under nine. Then the banker's hand plays out in the same manner. When the round ends, the hand that is closest to nine wins. You can never go above nine when you play baccarat.
The rules of the game adjust for removing the tens place in any total that exceeds nine. For instance, if the first two cards involve a six and a seven, the sum, thirteen, becomes a three, because the tens place is removed. If you subsequently pick up a nine, the new total, twelve, becomes a two after the 10s place is taken away.
How to play Sic Bo online?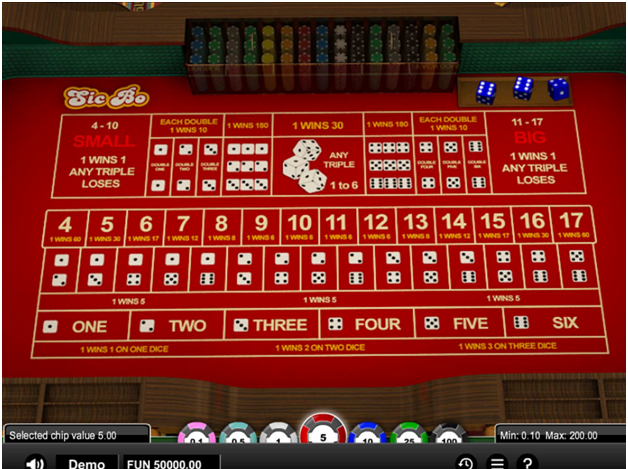 At the game of Sic Bo you will see the three dice sitting under the clear dome in the upper right hand corner of the Sic Bo game screen. The outcomes of all of your bets depend on how those dice roll out.
All of the various numbers and dice pictured on the board correspond to different bets on how these three dice fall.
To start, choose your wager denomination by clicking on the casino chips in the lower right hand corner of the Sic Bo game screen until your desired bet amount is stacked up in the "Amount Bet Per Click" section of the screen seen here highlighted in blue.
To make a bet, simply put your chips in the square that you would like to bet on. When you place your chips on a square it will look like as shown in picture all of the bets are circled in blue.
Once you have placed your bets, you simply click on the "Roll" button to roll the dice and see what you win!
Now that you understand how to play Bac Bo live which is an awesome blend of Sic Bo and Baccarat and the result is an action-filled table game where the fun never stops and where you can win big!