One Blackjack – The New Live Game At Live Casinos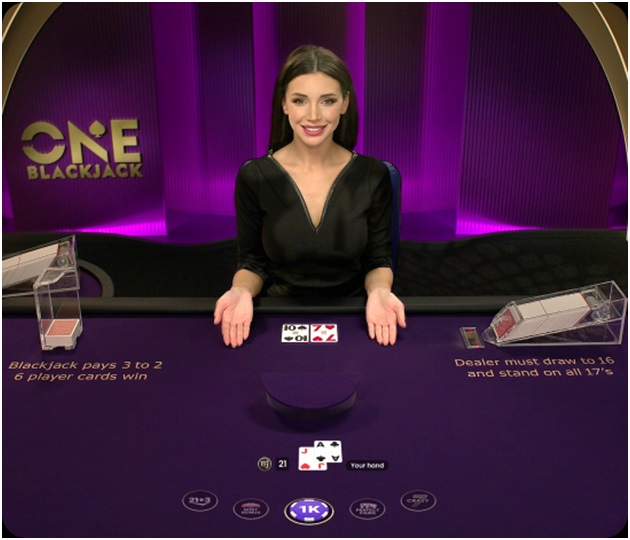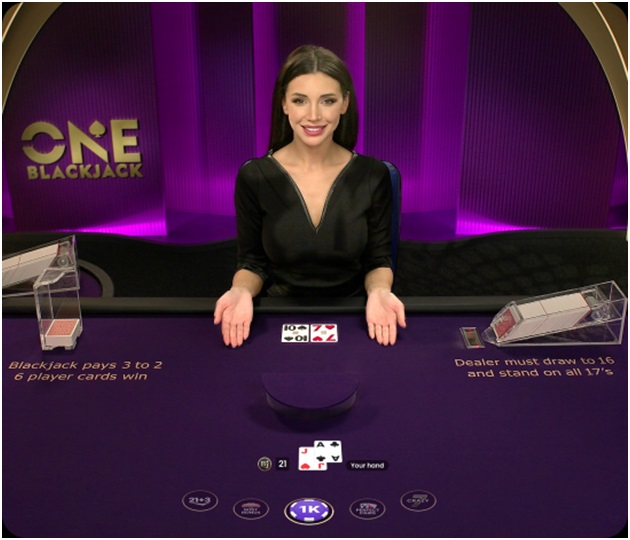 One Blackjack : Launched March 2021
Betting Time – 16 sec
Technology – HTML5
Operating Currencies – 100+
UI Languages – 20
Operating Language – English
Powered by – Pragmatic Play
Pragmatic Play recently launched a new live casino title One Blackjack. One Blackjack is broadcasted from Pragmatic Play's state-of-the-art studio. ONE Blackjack allows an unlimited number of players to join in on the action at any time, and they can win up to 2000x their stake.
There's now four different types of side bet available to players that are unique to this release, including 'Crazy 7', where the player bets on the possibility of having trip 7's on their first three cards, and 'Bust Bonus', where players can bet that dealer's hand will bust. 'Six Card Charlie' is another special feature that automatically deems any player a winner that draws 6 cards without busting.
According to Yossi Barzely, Chief Business Development Officer at Pragmatic Play, they are delighted to add One Blackjack to their ever-improving portfolio of Live Casino titles, bringing its distinctive features into the spotlight. Catering to all Blackjack needs, from casual players to high rollers, they are excited to deliver an unparalleled betting experience to our operator network."
Pragmatic Play currently delivers Live Casino and Bingo games and produces up to five new slot titles a month as part of its multi-product portfolio, available through one single API.
Key Features Of One Blackjack Live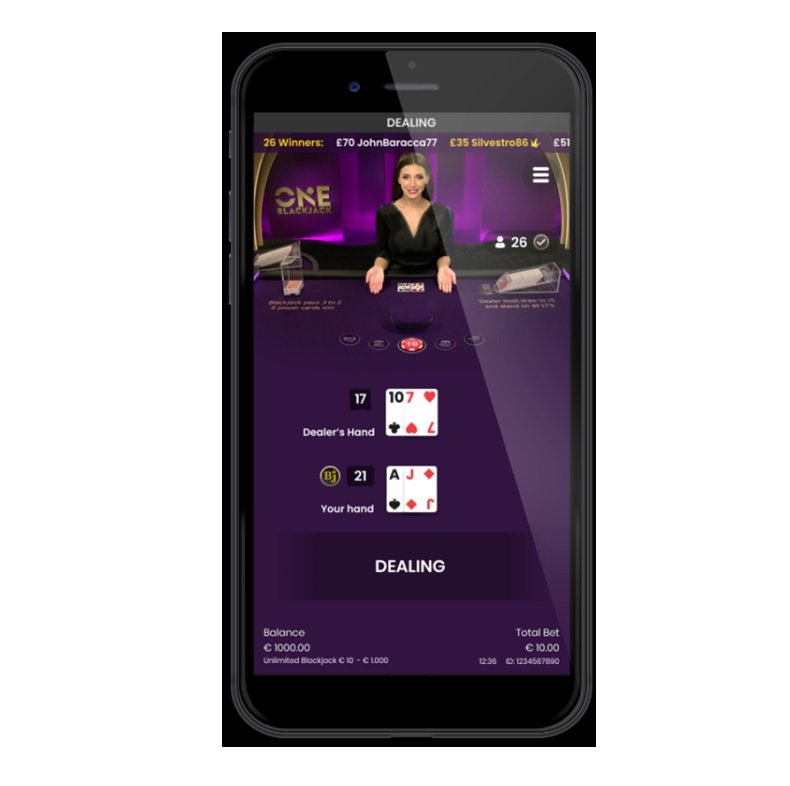 As said above there are four different types of side bets:
Crazy 7 – bets on the possibility of having trip 7's on the players first 3 cards with suited trips being the best possible outcome
Bust Bonus – bets on the dealer's hand busting. The more cards they use to achieve this, the bigger the payout
21+3
Perfect Pairs
Statistics that show preferred decisions taken by most players in real time.
Six Card Charlie is a Special built-in feature/rule, where if a player draws 6 cards without busting. It is automatically deemed a winner.
One Blackjack is a Multi-Player game with also having Auto-Stand feature.
Unique state-of-the-art studio specially built to fit the game's requirements.
You can find user-friendly interface with unique visual and sound effects.
Easy of gaming on mobile and PC as the game works on the latest HTML5 technology
Streamed from 4K cameras with Low-streaming latency.
The game is available 24/7 at online casinos
You can even view your detailed bet history
You can Chat with a game host, other players and Live Support while playing the game.
Where To Play One Blackjack Live?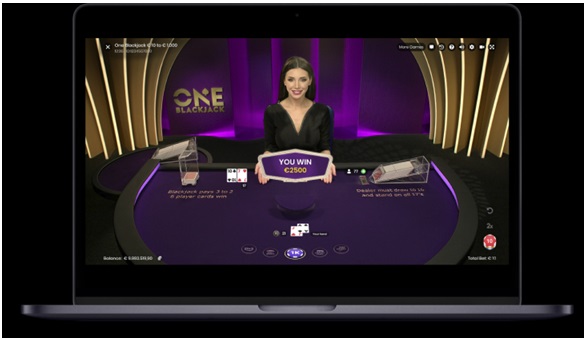 You can play One Blackjack Live at any Pragmatic powered online casino.
All you need is to pick your mobile or PC or tablet and join live casino instantly after the formalities of joining the casino.
Remember live casino demands a high speed internet connection and a good WIFI to stream the live games to your device.
Also they are not free to play, so you need to make a sum of deposit in real CAD at the live casino cashier or banking page to play the games.
If you want to recreate the fun of playing in a live casino, check out the selection of live casino games at Ruby Fortune, Jackpot City and Spin Casino. These live casino games have real hosts for a more interactive gaming experience. Just choose your favorite game and lucky host from the selection, including games like blackjack, roulette, baccarat, poker, and more.
How To Play Blackjack Live?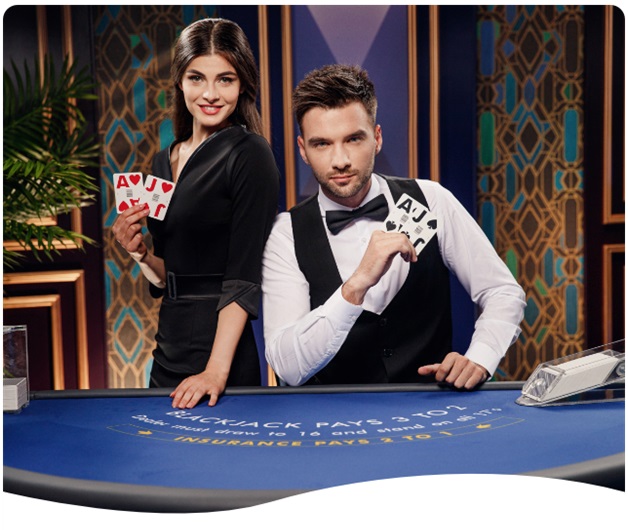 Live Blackjack at live casinos is a popular card game. Before you play One Blackjack you can try your hand at live Blackjack to get familiar with the game of Blackjack. Live Blackjack is wildly popular because it lets you combine strategy with fun and convenience with interaction. If you aren't familiar with the classic card game, then you should read the rules before you start:
Placing bets can be done by clicking on the circle that says "Place Your Bet". You'll notice that there are multiple circles like this, and that is because you can play numerous hands at one time for a fast-paced thrill.
Now the dealer automatically deals cards to each player open. If you bet on three hands, three sets of cards will be dealt. Each hand and the dealer will receive two cards each.
The goal is to reach 21 without going over 21. You have three options: hit, double or stand. If you stand, then the round is over, and the dealer gets a chance to beat your hand. If you hit, you'll receive another card. If you double, you wager is doubled, and you receive another card.
The Live Blackjack table is the same thing, you are just playing with real people, a real dealer and real tables and cards instead of virtual ones.
The rules states that anything over 21 loses, but there are loads of combinations that don't cut that close. So good luck, and don't forget to call your friends once in awhile, even if they aren't around for a good game of cards!
At live casinos you are offered bonus offers to live dealer games and that varies from casino to casino.
You can try playing live Blackjack at Play Now Casino or any other casino of your choice.
If you are interest to find more Blackjack variants that keep on reading our blog here.