How to increase your odds playing Blackjack
Blackjack seems like a simple game. You get dealt a couple of cards and hope they total 21. If they do not, you can always draw more cards to get closer to the total of 21. The idea of the game is easy to understand, but the strategies for betting in blackjack and for actually playing blackjack are much harder than most people think. A good player will follow the right strategies to help them increase their odds while playing blackjack.
There are three things that a player needs to consider if they want to accomplish this. They need to choose the right casino to play at, have a good betting strategy and have a good strategy to play their hands.
Choosing the right casino
Different casinos have different standards for blackjack. The rules of the game at the different casinos do not vary much if at all. There are some ways that a casino can put the odds more in their favor.
The easiest way they do this is by increasing the number of decks that are used at any one time. The more decks in play, the lower the odds are for the players. A player should look for casinos that use fewer decks to increase their odds.
Betting Strategies
There are several bets that can be made when playing blackjack. You have the initial bet that you make before the hand is dealt. Once you have been dealt your two cards you have other options for betting. If you have two of the same cards in your hand, you can split the hand and double your bet. You can also double down and receive one card from the dealer.
If your total is a winning hand, you will have won double the amount of money. Another bet that can be placed is called insurance.
If you are worried that the dealer has 21 in the hand they were dealt, the insurance can be bet to protect you. This is one strategy that should never be used if you are trying to increase your odds.
Determining how much to bet on each hand and when to double the bet depends on how you are playing your hands. It also depends on the deck of cards that is being used.
If a player is keeping track of what cards have been played, they may have a better idea of what is left in the deck. This can help them decide when the time is right to increase the bet or to double the bet.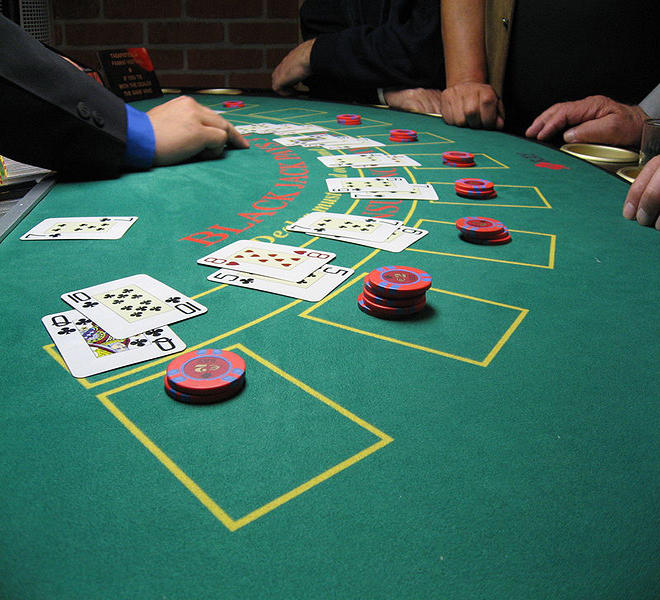 Playing strategies
It is easy to find out when to take cards and when to hold the cards that you have. Much has been written about whether you should hit on 16 or stand, but much of that depends on how much attention you are paying to the cards that are being dealt.
Card counting is difficult to do, but it is something that can be learned. Even if you are not able to do it perfectly, it can help you decide when a deck is in your favor and when it is not. Paying attention to the number of face cards or low cards that have been played is the best way to help you decide when to bet big and when to bet small. It can also help you decide when to take a card, when to double down or when to split your cards.
A good blackjack player will increase their odds by studying the game while they are playing. They will take the game seriously and will not be social while they are playing. They can enjoy the people around them after they have won big at the blackjack table.