Six important points to remember when playing live casino on mobile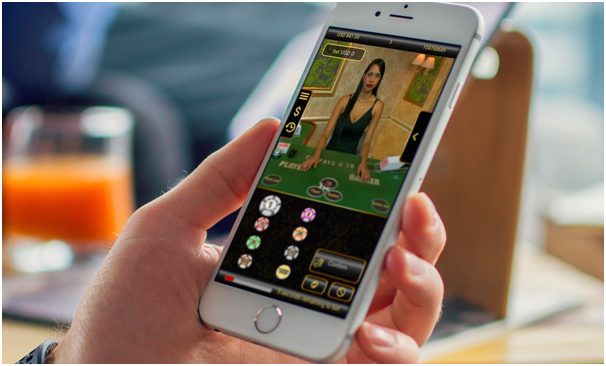 Live casino is easily available to enjoy on your cell phone. As almost all the Canadian friendly online casinos offer instant live casino games, there is no time wasted to download the casino or software to play on mobile, but you can easily access the casino right on your smartphone mobile browser be it Chrome or Safari. What you need is to just type in the live casino web URL on the mobile browser and hit enter to visit the casino instantly. Then register yourself as a new player with your mobile and make a CAD deposit to play live dealer games.
Before you start to play live casino on your mobile you need to but take into consideration six important points.
1. Have good WIFI or internet data plan on your mobile.
As live casino games are streamed live from a gaming studio you need to be online to play these games. For that you need a good WIFI connection or a solid internet data plan on your smartphone so that you are not disconnected in between your game play. You can therefore get a good data plan from any of the Canadian telcos like Rogers, Bell, Telus and other mobile brands.
2. Choose the live dealer game wisely
Now that your mobile is ready to play live game you need to choose the live dealer game wisely. What you should consider when choosing a live dealer game is the game's RTP and house edge. It is important whether you play online or on the go. However, the latter may be more challenging since you play the games on a smaller screen and may be distracted by different things. Another thing you should consider is if you are familiar with the rules and strategies you can apply to get an advantage over the casino. Since live casino games are played in real money mode, make sure to choose the game you have mastered and stick to it.
3. Focus on your live game
Once you have chosen the live dealer game you know how to play, you have to focus on the gameplay. As playing on mobile with a small screen can be a bit difficult to learn how to stay focused when playing at a live casino as some details of the game may not be visible and you will have to zoom in. Better play the latest live casino games come with enhanced layouts enabling players to watch the game from different angles and focus on the gameplay.
Keep in mind that you have limited time to place your bets at live dealer tables. If you play Blackjack and you want to apply any of the successful strategies, paying attention closely to what's happening at the table is of utmost importance. Place your bets accordingly , and make the best decisions on your moves. Playing Live Roulette on mobile may be even more challenging since you should choose chips and place them on one or more numbers during a given period of time. If you opt for the game variants such as Speed Roulette or Auto Roulette, you have to be concentrated fully on the gameplay as the break times are short and you have to make moves quickly.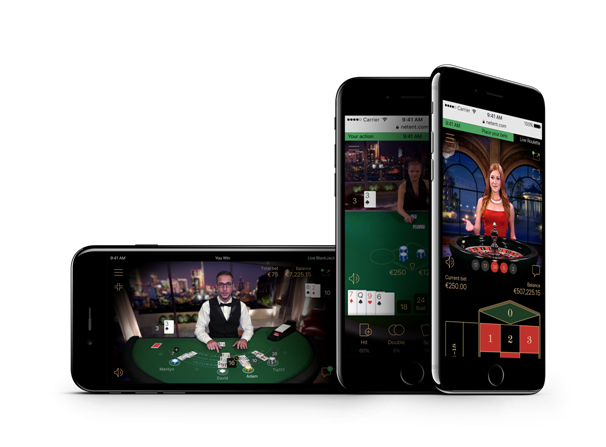 4. Use live chat wisely
When you join a live dealer table, you will be greeted by a friendly real-life dealer. These beautiful live casinos gets as realistic as possible and live dealers are in charge of creating an enjoyable atmosphere at the table. Using live chat to talk to the dealer can be fun and when you play on your smartphone or tablet, it can be another distracting element, so use it wisely. Note that talking abusive language, flirting and other slang words used can kick you out from the live table.
5. Stop playing if you lose
This is one of the most important point to remember when playing at any type of casino. It applies to live dealer games on mobile as well. Before you join a live dealer table, you have to set your bankroll and stick to it. Whether you are on a winning or a losing streak, play until you reach win and loss limits you have previously set. Once you have reached the win or loss limit, it's time to leave. Log out and use your mobile instead to play something free for fun or simply put it back into your pocket and relax.
6. Try free table games
Before using live casino on mobile or PC you should be aware of game rules and understand the game that you have choosen to play. Remember that all online casinos also offer free table games to play for fun. These table games are same live games, like Blackjack, Baccarat and Roulette with different varaitions with only difference that these can be enjoyed for free also without risking real money. The play for fun games help you practice the game and know the game thoroughly without spending a single dollar and get prepared for live casino real show. Many live casinos like PlayNow offer demo games to watch and know the game better which are great tutorials to watch before risking your real CAD.
Now follow these six important points when you decide to play live casino on your mobile.