Four Popular Specialty Games That You Can Play at Live Casinos

Specialty games are those games at online casinos that are a bit apart from the standard casino games. The standard casino games include slots, table games of Blackjack, Roulette, Baccarat, Poker Games as well as sports betting or live dealer games.
Often you must have seen in the online casino games lobby a category of games called specialty games. These games are fun short mini type of games that can be enjoyed with any type of bankroll. Generally, these games are virtual video type of games like slots. Lotto type of keno and bingo games, dice game of Sic Bo or Craps, Casino War game, Pai Gow poker game, Multiplayer Roulette or Wheel of Fortune to spin and win are the games that come under specialty games. Live Mahjong, Mega Ball live, Live Trivia show are some of the popular ones too.
These games are relaxing to play and are liked by those punters who want to take a break from playing the classic casino offer and find new ways to gamble and make some cash. Sometimes these games bring a whole new dose of refreshment to the online experience, and sometimes they just entertain you for a bet or two before you go back to your tried-and-tested favourites.
Four popular Specialty games that you can play at live casinos
These specialty games are now even found at live online casinos. This means many of such games can be played in live environment with a live dealer on your PC or mobile. The overall experience is similar to other live dealer games you can find among today's casino offer, with the biggest difference being that these games usually give your more options to bet on and more time to do it.
Here are the four popular Specialty games that you can play at live casinos. Though there are many such games to experience but these five specialty games can be found at any Live Canada casino.
1. Wheel of Fortune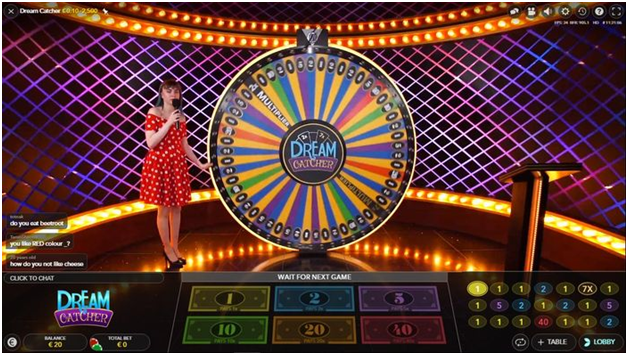 Wheel of Fortune is among the top five specialty game that you can play at live casinos of your choice. Wheel of Fortune, or otherwise known as the Money Wheel, were designed to recreate the retro vibe of the 1980's, when these game shows predominantly took place. Two of the most widespread and prominent titles of the kind include Dream Catcher and the branded Monopoly by Evolution Gaming.
This game is also called Spin the Wheel at many live casinos. There is a wheel to spin. Placing bets on them is easy and quick. Just select the field that you believe will bring you luck and wait for the turn to finish. Then you will know if you have won.
Lottery Games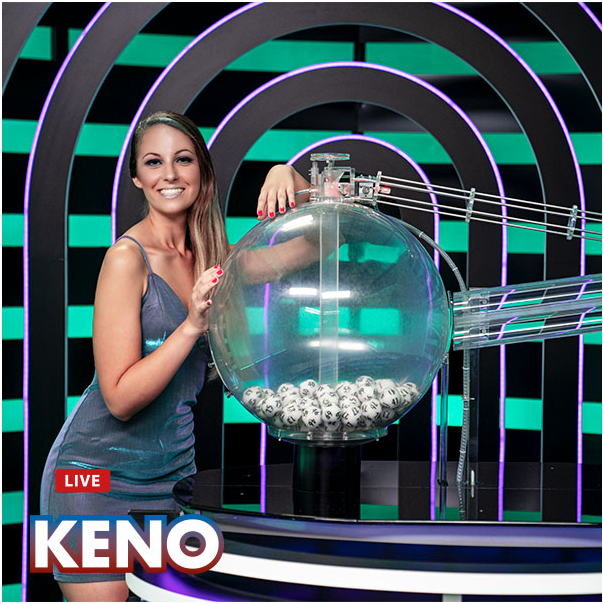 Lottery games are more fun to play as they give instant wins. The lottery games to play live at live casinos are Keno, Lucky 6 and others.
Live Keno is another fun and thrilling specialty game and offers a variety of betting options. Players can bet small or large amounts and can choose different numbers of balls. Many players believe in playing patterns or in betting specific numbers, but the results of live Keno are as random as any other game and there is no way to predict what numbers will actually be called in any single game.
When players make the choice to enjoy real Keno streamed live, they will be betting on the live outcome of the game. Every few minutes, a new Keno game will begin and each will offer different results from previous games. With live Keno that is streamed, players will enjoy random numbers without any automated results, enhancing the game and adding a level of realism that was never present with online Keno games.
Card Games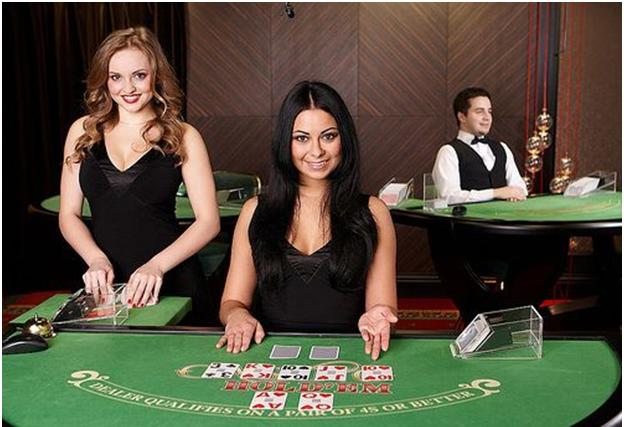 There are many card games to play at live section of online casinos. Games such as Solitaire are some of the first to mention. Then comes live poker games are popular at casinos. Also the game of Live 3-Card Poker which is based on well-known poker action and it is aimed toward casino players that want to play this variation of poker in real time. The live version of the game has authentic characteristics and offers true-to-life casino gaming to players at home. The game has the potential to generate big payouts and it allows gamblers to use less strategy which means there is something for each and every type of casino player.
Dice Games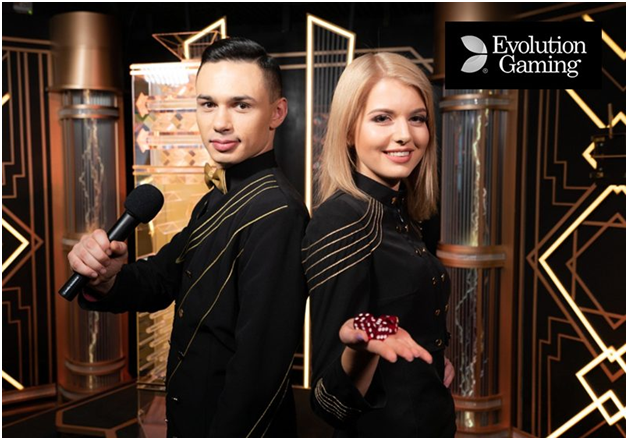 Dice games are very popular among all the five specialty games at live casinos in Canada. They are centred on getting the right combination from a pair of dice that can lead to great winnings. Many ancient Asian cultures have played a key part in this sort of fun. A fantastic example is Fish Prawn Crab, a traditional Vietnamese game. A similar instance is the Chinese counterpart Hoo Hey How, played with 3 dice. Craps are bound to be the most repeatedly heard name of them all. The game has obtained a significant growth in fame and popularity with players in the past several years. Also popular is another game called lightning dice game.
One best and widely played is the game of Sic Bo which is also one such dice game to enjoy.
Live Sic Bo is a game of many betting options, and that is a good thing for every gambler's type. Whether you are a low-risk player, a balanced risk player or a high roller, Sic Bo can offer you a suitable bet. The most basic bet, the one that carries 50/50 chance, is the Big/Small – a bet on Big or Small numbers. If the result of a roll is in the 11-17 range, then Big bets win. On the other hand, if the roll results in 4 to 10, Small bets take the cake. Betting on single numbers is also possible, in which case different odds are applied if you preferred number is shown on one, two or all three dice.
Now join any live casino of your choice and enjoy these live specialty games with live dealers and have wonderful real-time gaming experience.