Golden Nugget Remains Atlantic City's Revenue King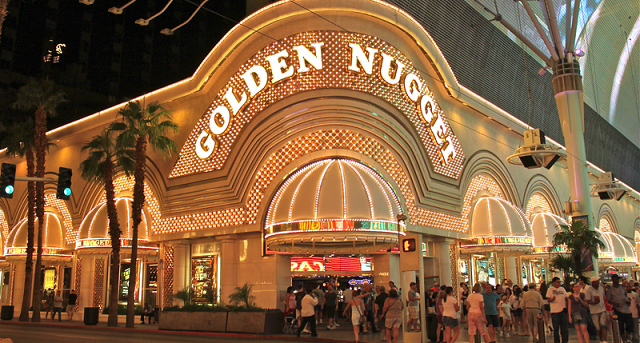 New Jersey-based Golden Nugget Casino has posted impressive online gaming revenues.
Golden Nugget remains as Atlantic City's online gambling revenue leader. The New Jersey Division of Gaming Enforcement has recently released figures. It has shown the state's regulated online gambling market generated revenue of $16.7 in October. It was 29.6% higher than the same month in the previous year. The figures were around $500 higher than September total revenue as well.
Golden Nugget Credits Online Poker Vertical
Golden Nugget reports that the revenue gains were from the online casino vertical that saw it increase up to 30.4% to just under $14.3m. The poker vertical previously experienced a slump which posted an annual gain for the 3rd straight month.
Its biggest percentage gain saw it rise 24.9% to just under $2.4m. The state's online market total is up nearly one-third to $161.1m with casino market total increasing by 26.5% to $138.8m and poker up by 12.3% to $22.3m. Industry pundits say that Golden Nugget's numbers are more than impressive since its site only offers casino game.
Atlantic City's Casinos Post Impressive Revenue Results
Borgata Casino and its affiliates have posted from September's $3.4m to come in at second. The Borgata Casinos have gained $3.67m in October. Its casino revenues posted at $2.93m while poker revenues tallied at $734k.
Casino-only sire Tropicana is 3rd place with total revenue of $3.1. It's an interesting story for Caesars Interactive Entertainment New Jersey which ranked 4th place at $3.05m. Caesars New Jersey has recently launched its skill-based slot games to entice millennials.
Amaya Gaming's Resorts Digital Gaming finished last at $2.74m with $1m coming from its poker vertical. The New Jersey Championship of Online Poker has bolstered poker revenues which resulted to September's $744k.