How to Play Live Quantum Roulette?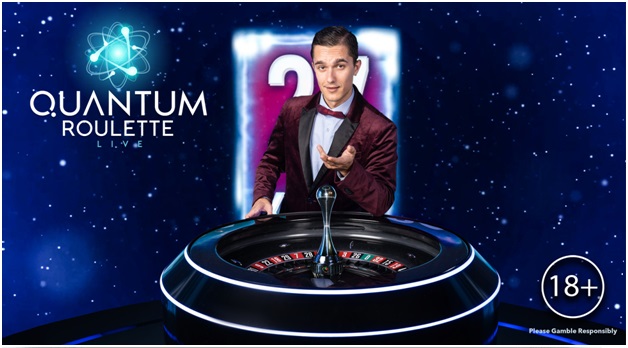 Live Quantum Roulette is powered by Playtech. You can find Live Quantum Roulette at Playtech online casinos in Canada. This is the first live dealer game that applies random Multipliers of up to 500x to winning straight up roulette numbers.
As these days using multipliers is a growing theme in live casino games, they spice up wins and give a little extra edge to the game. Live Quantum Roulette mixes the best of European Roulette with live win multipliers to give players something else to play for during each game round.
What is Live Quantum Roulette?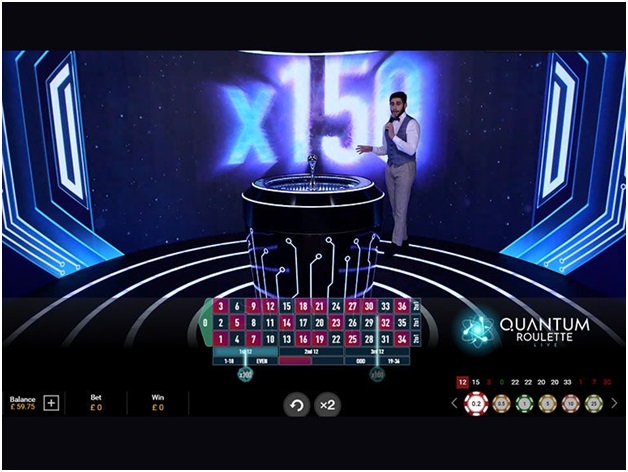 Live Quantum Roulette is essentially the standard European Roulette. The only difference is the addition of up to 5 Multipliers being added to random straight-up numbers. The multipliers range from 50x in 50x increments up to 500x.
A Quantum Boost can randomly trigger which adds an additional 50x to a multiplier, while Quantum Leap will randomly double or triple a multiplier up to a max of 500x. The multipliers are chosen at random by a random number generator (RNG) as is the quantity and numbers chosen.
The Multipliers are only applied to straight-up numbers and are only paid if the ball lands on that selected number. Non-multiplier, straight up numbers pay 29:1, rather than the standard 35:1 on European and American Roulette. The multipliers are assigned after betting has closed and before the wheel is spun.
An Auto Slingshot Roulette wheel is used during the game. The dealer or presenter has no interaction with the wheel which is controlled through compressed air with lasers being used to read the results.
How to play Live Quantum Roulette?
To play Live Quantum Roulette join any live Casino in Canada that offers live games from Playtech provider like Platinum Casino.
Now register yourself and open your casino account
Next head to live casino to play Live Quantum Roulette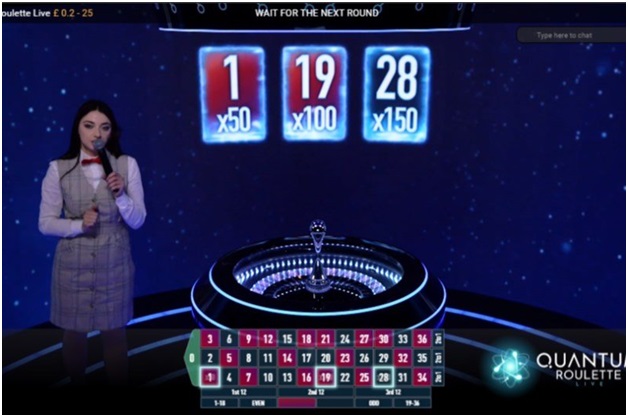 There's 3 elements that makeup Quantum Roulette: the Wheel & Ball, RNG Software and the Dealer.
The Wheel is a Cammargh fully automated Slingshot Wheel. This is a real roulette wheel that's been sealed and is operated using compressed air, advanced motors, and lasers. The result is a full proof roulette experience without needing a dealer to operate it. The wheel is constantly monitored and adjusted to ensure it remains in balance, thus reducing the opportunity for any wheel bias to occur.
The dealer plays no part in spinning the wheel or introducing the ball. The game is played without a human touching it, therefore ruling out any collusion opportunities.
Just these three things, all of which are not connected with each other, gives the reassurance the game is not fixed.
The playing interface is the standard one Playtech uses for all of its roulette games. There are no specific Special Bets types makes placing bets to get the multipliers more difficult than it needs to be.
Given the multipliers only pay for straight-up bets, it would be better if there was an option on the race track to place single number bets on the wheel, rather than split bets when covering a particular section of the wheel.
The real-time statistics show the last 12 spins, which might be OK for regular Roulette, but when you're betting to get multipliers it's not enough.
If you're expecting to hit the 500x multipliers on a regular basis you need to think again.
The high-end multipliers don't appear that often and when they do you've still got the challenge of it becoming a winning number. That should tell you everything you need to know about the game.
There is a number of betting strategies you can adopt that will give you a better chance of hitting a multiplier. Your attitude to risk and how deep your pockets are will probably determine the best one for you.
You can bet on all Numbers and you are guaranteed to get a winning number on every spin, and sometimes that winning number will have a multiplier attached to it.
Bet on a section of the Wheel. Multipliers are only paid on straight-up bets. If you use the race track to place your bets, make sure you replace any split numbers with whole number bets.
Or Treat the Straight Up bet as a side bet. If you don't play straight up numbers normally, just play your normal game and place a straight-up number bet as you would a side bet. If you win, great, If not, no worries.
Or Just bet on the numbers you like and as many as you normally play.
Where to play live Quantum Roulette?
You can play live Quantum Roulette at live casinos in Canada. Some of the best playtech live casinos are
1. Casino.com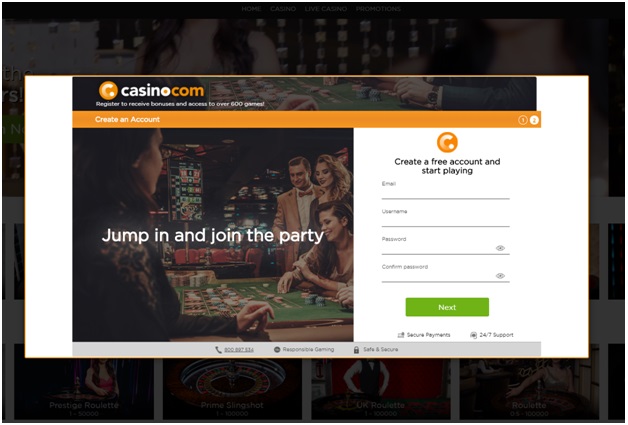 Casino.com has its own distinct branding and a good range of promotions on offer. They have their own dedicated Blackjack and Roulette tables as well as the generic tables provided by Playtech. The account verification process is fairly straightforward, with an upload facility to make it easy. It takes about 24 hours to get your account validated.
2. PlayAmo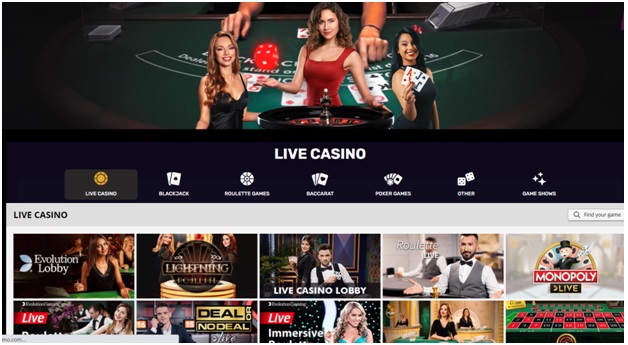 PlayAmo casino is another wonderful live casino in Canada. They too have their Blackjack and Roulette tables for punters with 24.7 help support if you need any help. The bonus is $1500 CAD to play any type of game at the casino PlayAmo has quickly become a go-to online casino for Canadians looking for a broad selection of games and great CAD deposit options.
Do you want to know more about live games at live casinos then click here