How live casinos work- Understand the technology that streams live casino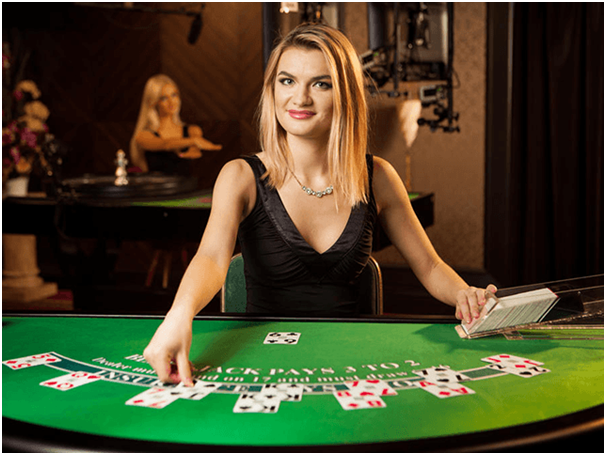 Most of the Canadian online casinos offer live casinos. For those who are still new to this type of casino understand that it is an online casino that is streamed live at the comfort of your place be it your home, office or street on  a PC/Laptop or cell phone and you are able to place a wager  to gamble real money game against a live dealer/person.
As live casinos offer a better payback percentage to players and have similar RTP as found in land casinos games. The live casino games are brought to you by top rated gaming providers or games software companies like Playtech, Amaya Gaming, Microgaming, Realtime Gaming or any of such kind. So as the Live casinos are run at real time by a live human dealer it is always exciting and fun to play.
What all you need to play at Live Casino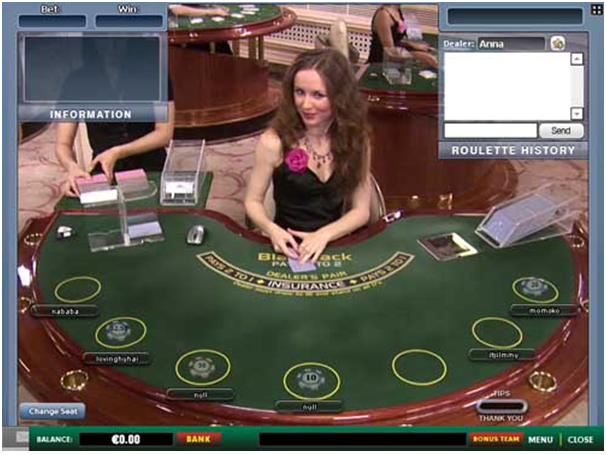 To play at Live Casino you may need a gaming device or platform to run the live casino such as your PC/ Laptop, smartphone or tablet.  Also many gaming consoles are available to play live casino games on your computer.
You need a good internet or Wi Fi speed so that the live casino runs smooth without any cut off from the play.
You need to make a deposit to play at live casino so you need to have banking transaction done online with your gaming device by choosing the banking option from the cashier or deposits section of that live casino. You can pay by credit/debit card, wire transfer instant bank transfer or any of the Canadian friendly deposit options that you feel right and convenient. Minimum deposits at most the casinos to play live casino games are CA$25- CA$100 depending on the casino you select to play.
After the bankroll you also need a proper place to sit and enjoy these live casino games be it your own room at home, or a bench at a park, or at your office desk or anywhere you feel you are not disturbed
Last but not the least to make things more interesting you can even invite your friend to join you or have in handy some drinks or snacks to give the feel and look as of a real land casino environment.
How Live Casino works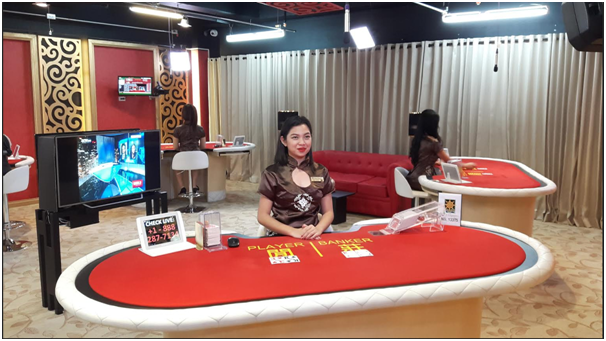 Live casinos works all electronoically and through modern technology and gaming software. The physical transactions made by the dealer are translated into data used by the software or to be more precise, by the so-called Optical Character Recognition (OCR). The latter enables the player to take part in the casino action without even noticing a difference between the live dealer casino and the land one. In addition, the results of the games are determined by a human instead of being an automated process.
The live casino spends its revenue on infrastructure, staff and latest techonolgy to bring you the best of games all love. An average casino studio usually employs a cameraman, croupiers, an information technology manager and a pit boss. It is because of the revenue expenses related to the live dealer casinos, you will find and must have noticed that there are small number of games on offer at live casinos as compared to slot games that do not run live but are only video slot machines which is all virtual games. The common games found at Live casinos are sic bo, baccarat, blackjack and roulette available. Some casinos also offer craps, pai gow and other live dealer games according to their capacity and  strength. These live casinos also provide live chat option in case you have a question or need assistance, while playing these games.
Inside a live casino- Infrastructure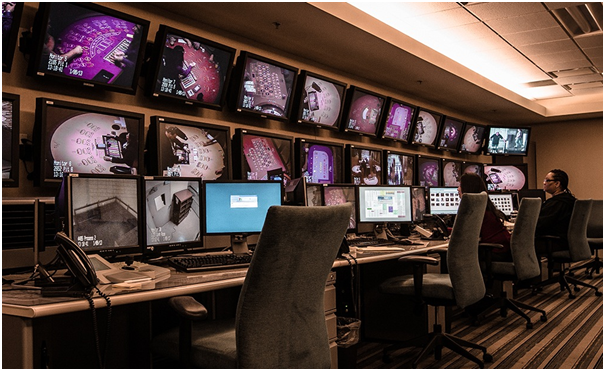 The infrastructure inside a live casino consists of  atleast three rooms in a live casino. The first one comprises a live studio, the second is designed as a software room and last but not least, the presence of an analyst room is required. Yet, this configuration may vary from casino to casino. Depending on the casino you pick, you may also have an option of enjoying live games through casino's TV channel or through your smartphones.
There are cameras that play an important role in the successful streaming of the live games. The latest technological breakthroughs made it possible smaller but more powerful cameras to be used for streaming the live feeds, like in a roulette table you will find three separate cameras one for overview, one for shots of the table and the wheel and the third one features the so-called picture in picture display.
Then comes the Game Control Unit which  is probably the most important component of the live casino. Every table has a GCU attached to it. The device itself is no bigger than a shoebox and its responsibility is to encode the video that is broadcast. The GCU is the true specialist which assists the dealer in running the game. In a nutshell, no live game is possible without the GCU.
There are wheels depending on the game streamed by the live casino room. Casinos work with major manufacturers of casino configuration and in general wheels have their built- in sensors and the casino software interfaces with them.
There is a monitor that can show what you can see on your gaming screens. If you are not willing to appear on screen, you'd better sit at an alternative position. Most cameras have the so-called "blind spots". The presence of a monitor is important to the dealer too as it urges them to take action when necessary and enables them to keep track of the bets that can be placed and those that can be closed. The monitor also allows the dealer to see the players who are online.
As live casinos work on interactive platform between the players and dealers  and can engage in a live chat, so every issue is promptly solved by such monitors and screen displays.
The dealer and its role in Live Casino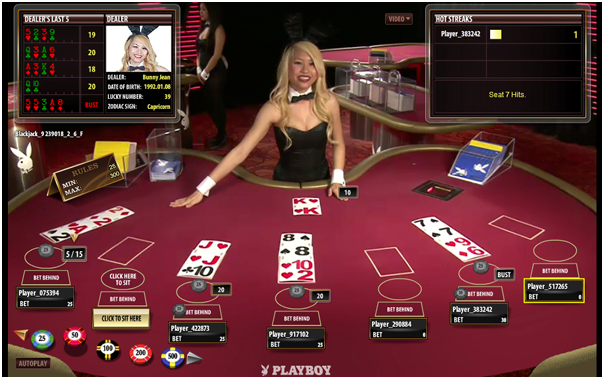 Live casinos offer live dealer games so dealer is responsible for handling the game so the player does not feel even the slightest difference between the online casino and the traditional land based casino games. These game dealers are familiar with the game rules, and the casino makes them undergo a thorough training. The development of the technologies made it possible every action of the dealer to be tracked by a smart card.
Optical Camera Recognition (OCR) Technology records every small detail in the gaming room. The OCR allows everything to be transformed into a piece of meaningful data in electronic format. The Optical Camera Recognition technology captures every action, including the shuffling of the cards, spinning of the wheel, distribution of hands, which makes the process of playing a live dealer casino game quite similar to those, available in land casinos.
The stages of live casino games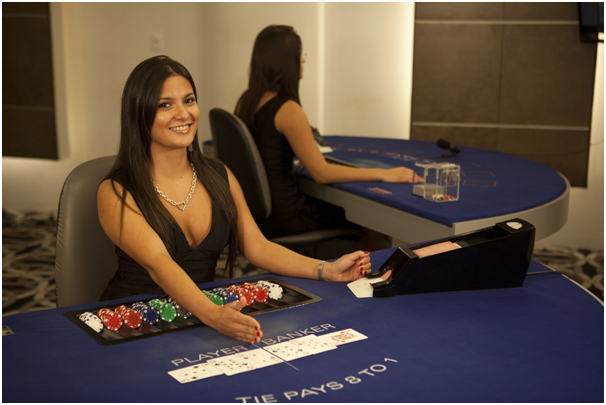 Depending on the game you opt to play there are stages of live casino games. Suppose you choose to play roulette then the dealer will be filmed and the software the casino uses will transform the image so that it is compatible with the live stream and the interactive interface of the user. Then, the generated data will become available to all participants in the game as the server will transmit it.
Players are supposed to place their bets and the dealer will ask for some additional information. Meanwhile, players will place their bets, which will be processed by the software the casino runs on. "No more bets" announcement will be made and players will be informed about that in through the server. In other words, the betting buttons will not be active.
Then, the dealer will spin the wheel and the result will be captured by the available cameras.
Players will be aware of the results in a matter of seconds and the information about those who won and those who lose will be displayed on their screens. If a player wants to continue playing, they are supposed to repeat the above steps upon the completion of the round.
Live casinos and their live dealer games are therefore much enjoyable and players are keen to play them and try the fun in their interactive session of games.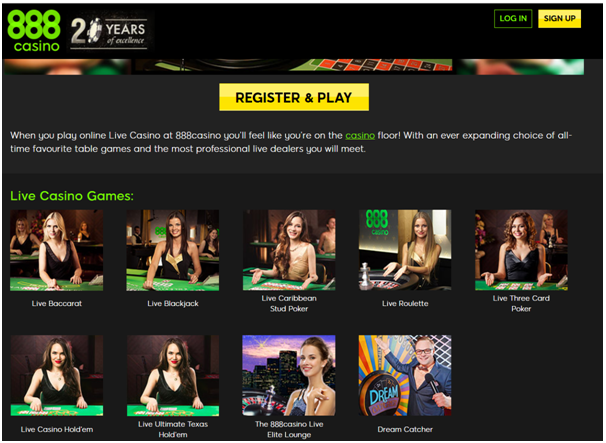 Note that you need to first register yourself at the casino to play at live casino. Also know the legality of your country to play such real money gambling games. Also if the casino offering a live casino does not provide a good quality of live streaming or gaming software then better to choose another good live casino to enjoy. Also if you have troubles with placing bets, reaching the live chat operator, etc, that is probably a casino that is not worthy of creating an account in.
As a Canadian you will find many live casinos online streaming games from reputed gaming software like Microgaming and Playtech. You can enjoy playing love dealer games at 32Red, Platinum Play, Royal Vegas, Roxy Palace, Betway and many others. All these casinos are legit live casinos offering Canadian friendly banking methods and offer 24/7 live support to players. Do not forget to grab welcome bonus a new player or any other bonuses on offer at live casinos. Better to ask the customer support team at these live casinos about on going offers and take full advantage of them.