Lucky Dragon Casino Finally Opens in Las Vegas in December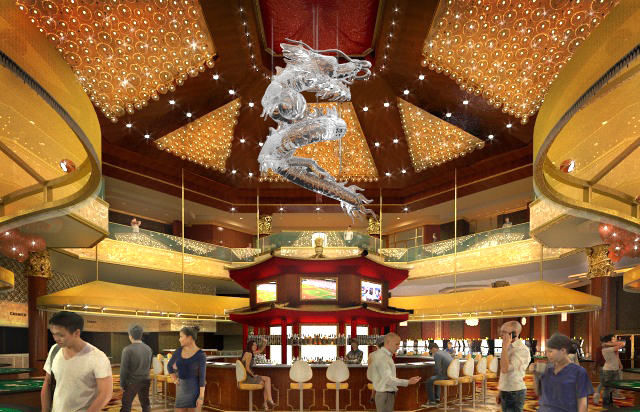 The first Asian-themed casinos in Las Vegas, Lucky Dragon Casino, will welcome guests in December.
Lucky Dragon Casino is opening on December 3. The Asian-theme casino has already made its soft opening in late November. The casino is located on Sahara Avenue coming off from the popular Las Vegas Strip. The Lucky Dragon casino is a tad smaller compared to big casinos which have opened in the past decades. The casino features a 27,500-square feet gaming floor. It will accommodate guests with its 203 hotel rooms.
Lucky Dragon to Promote Baccarat Games
Guests will feel like they have been teleported from Las Vegas to Macau once they enter the gates of Lucky Dragon casino. The Asian-inspired facade and furnishings gives an emphasis to the target audience it wants to entice. No wonder the casino is also giving special emphasis on Baccarat since Lucky Dragon is luring Asian customers based in the Pacific Northwest, California, and British Columbia.
Lucky Dragon casino's gaming floor will showcase 300 slot game machines and 37 gaming tables. Most of these gaming tables will offer Asian-themed games such as baccarat and pai gow. Lucky Dragon will welcome high rollers with its Emerald Room and a VIP gaming parlor.
Lucky Dragon's General Manager, Matthew Harkness, says while the gaming floor is smaller compared to Las Vegas' big casinos, Lucky Dragon gives a different feel with its Asian-inspired ambiance once guests enter the casino halls.
Lucky Dragon is an Asian-Themed Casino for Asians
The Nevada Gaming Commission has given the go signal for Lucky Dragon to operate in October. The management is anticipating that only 10% of customers will come from abroad. The Lucky Dragon management is adamant that its Beijing-Vegas direct flights will complement this area of business.
Lucky Dragon's customers will be welcomed by multi-linguistic dealers and hotel staff. These will enable guests to communicate in English, Tagalog, Korean, Mandarin, and Vietnamese. The hotel signs are in Mandarin with an English translation underneath.
Lucky Dragon's food court is designed like an Asian night market and will offer various Asian cuisines. Guests will be welcomed to the Lucky Dragon casino by the 23-foot-tall, 1.25-ton glass sculpture of a dragon.