How to play Rocket Roulette Live casino – The new live game with Play for Fun Feature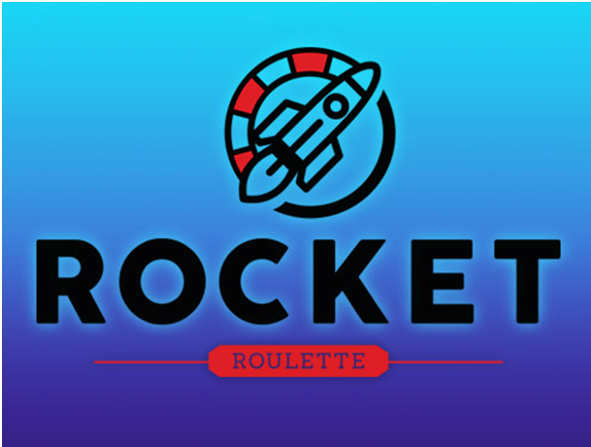 Rocket Roulette is the new live casino game developed by NetEnt and can be played at all NetEnt-powered online casinos. As NetEnt is renowned for being among the foremost developers of superior 3D slots for desktops and cell phones this game has superb streaming technology to have a faster betting experience. You can play Rocket Roulette in landscape or portrait mode on your cell phone as well, with the freedom to view the felt or video stream during the gameplay.
How to play Rocket Roulette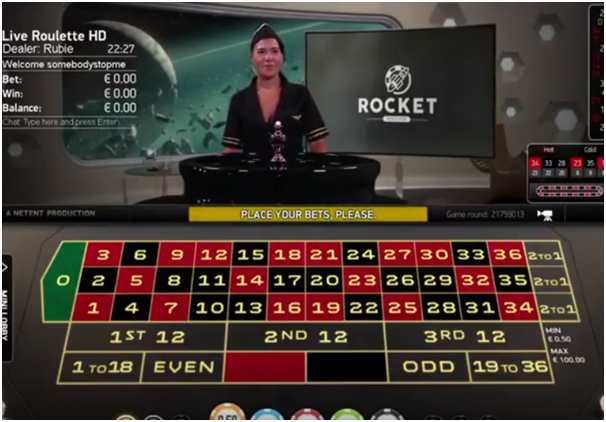 Rocket Roulette is hosted by a live dealer which makes the game even more entertaining. The in-game chat allows you to chat with the dealer and other players while the action is ongoing. The concept is—for the most part—similar to recent live roulette additions by other major Live casinos, wherein the speed of the game is its most popular attraction.
As far as rules and pay tables go, this live roulette table is no different than any other game of European Roulette. However, as the name implies, Rocket Roulette is all about increasing the speed, with shorter betting times and faster payouts, quickly moving on to the next round.
This version from NetEnt boasts a next round of play about every 40 or 42 seconds. That's pretty quick but comparatively speaking, you can find faster live roulette games. When compared to Playtech's Speed Roulette provides a spin frequency of every 34 seconds, while Evolution Gaming's version is the absolute fastest at just 26 seconds.
Although much faster than a typical game of live roulette, you may not be too impressed with Rocket Roulette's statistics thus far. But there's one thing this new live casino game brings to the table that no competitor can and that is players can join in the action for free, without a real cash bankroll.
Play for fun or with real money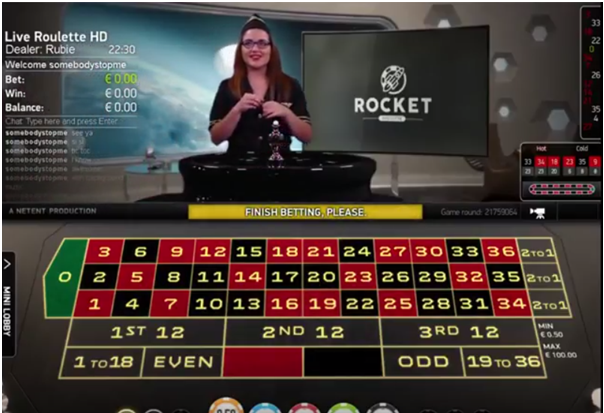 NetEnt is giving new players at the Rocket Roulette tables a chance to "Play for Fun". Unlike RNG-based online casino games, this is one area where live casino tables don't deliver. Due to a maximum seating capacity, live games are never offered for free play. But this one does offer so that means any player can enjoy this game live without the need to deposit at the casino. But one thing to note is that there is a period for this free play or play for fun as NetEnt nor the online casino wants you to sit in on the Rocket Roulette game forever without making any real money bet.
So there is a limited-play offer from NetEnt that will expire after the specified number of free plays is depleted. According to the live roulette game's 'Play for Fun' rules:
New Live Casino players may have the option to play for fun. When playing for fun players are granted a defined number of play-for-fun game rounds. When the play for fun game rounds are depleted the player will be asked to play at a 'real' game table.
Players can change to a 'real' game table at any time by clicking the 'Click to play for real' button when playing for fun.
When playing for fun players are granted a 'fun' balance that will refresh automatically when depleted. The play-for-fun game balance and game rounds are non-transferable. So when playing for fun the game history function is disabled.
Where to Play Rocket Roulette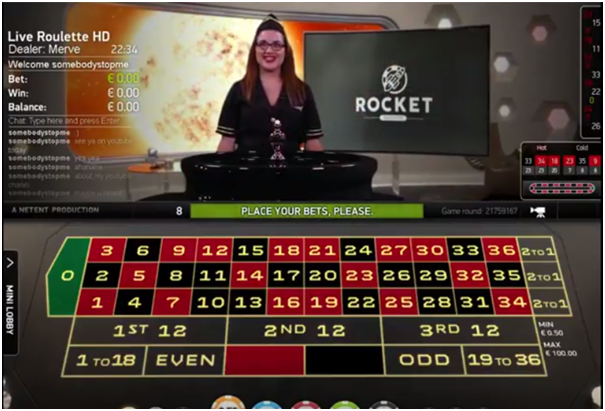 NetEnt supplies its live dealer tables to a multitude of reputable online casino operators. Being so new, some NetEnt-powered casinos are still waiting to update their game menus with Rocket Roulette (at the time of writing). For now, you will find it available at two major iGaming brands, Spin casino and Jackpot City online casinos but soon this game will be rolled out to various other Canadian-friendly online casinos. You always need to register yourself at the online casino to play Live Casino games.
NetEnt Live Casino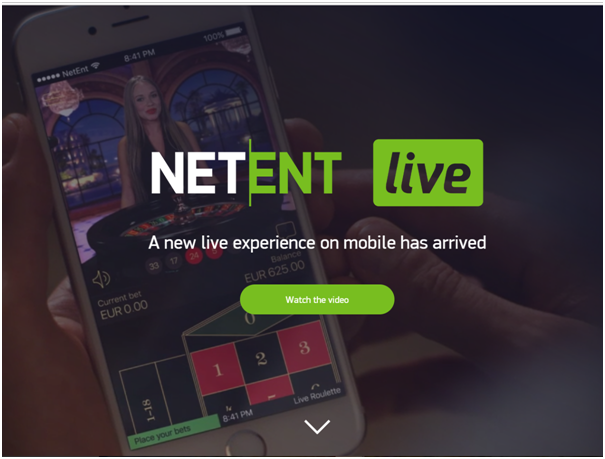 NetEnt Live Casino has designed and developed games in collaboration with real players to ensure the ultimate entertainment experience. NetEnt Live games offer a new and unique user experience that satisfies the needs and demands of high-profile casino players, yet the user-friendly interface is easily navigated and understood by new players as well.
The casino's unique Chroma key technology allows seamless integration of live HD images, empowering the online casino brand to be displayed in their casino environment – allowing them to be unique and truly stand out from their competition.
This Roulette game comes with an easy-to-use interface, an outstanding streaming solution, and perfectly synchronized audio and video to guarantee a seamless player experience. As said above players can enjoy landscape or portrait mode, with the freedom to view the felt or video stream during the gameplay. It is also possible to place bets during the spin, just like at a land-based casino: this feature is much appreciated by seasonal players.
Also, the live game is available in multiple languages (25 languages and currencies) on mobile and desktop, with a wide variety of branding options to complement a fully localized live gaming portfolio.