How to play Live Silent Blackjack at Live Casino?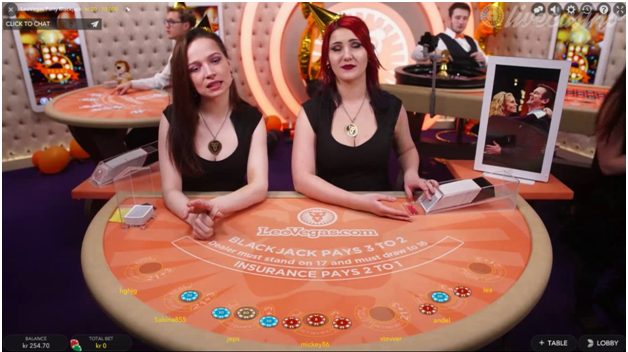 Live Silent Blackjack is a game variant of Blackjack at live casino Canada. This game is powered by Evolution gaming and is streamed directly from live studios at Latvia, Malta Canada.
The structure of the game remains the same, as any other live Blackjack game with one significant difference that apart from greeting the player, the dealer will remain completely silent and will not try to engage you in an idle conversation. The only conversation they will have will be closely related to the game and the dealt cards, making the table absolutely ideal for those whose sole focus is the game itself. This game is available at Leo Vegas Canadian Live Casino to play and enjoy.
How to play Live Silent Blackjack at live casino?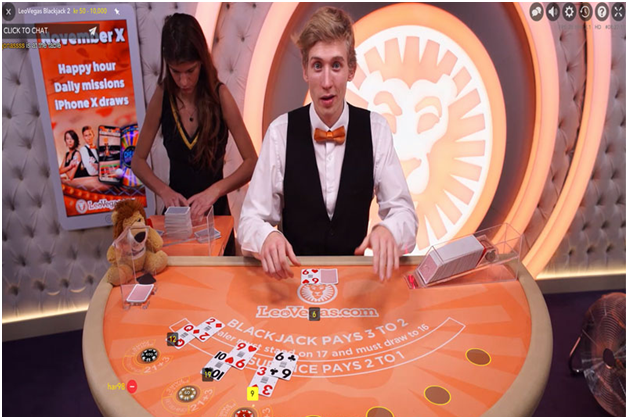 You will have to join the live casino to play live silent blackjack. All the rules of the regular Blackjack apply to the Silent table version and the session starts when the player places the bet. In case you would like to increase your adrenaline rush, two side bets are available and the player can opt for 21+3 and Perfect Pairs. The dealer will deal the cards clockwise and if their hole card is an Ace, players will be offered to place the Insurance bet which pays 2 to 1.
Before the dealer reveals the cards, the players can use the Double Down option to increase the bets, split their cards and play two separate hands or ask for extra cards; Pre-Decision feature will enable the player to decide on the next move early in the game and, should you like to save your favourite bets, the number of wagers within a session can be significantly increased.
Although getting away from pointless chitchat is obviously the whole idea in Silent Blackjack, the Live Chat feature is still enabled for players who would like to consult about the game or seek dealer's assistance regarding any blackjack related matter.
Points to note before you start to play live silent blackjack at live casinos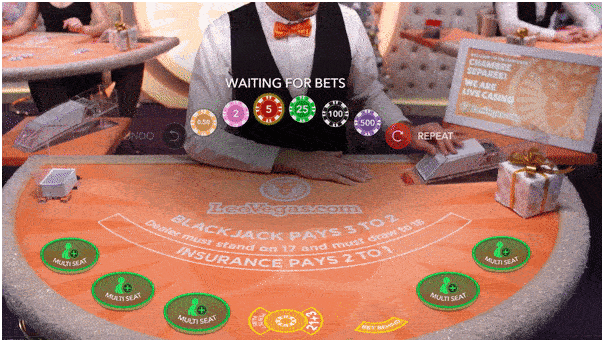 Remember that the Live Silent Blackjack Tables designed exclusively for serious, game oriented players so you won't be allowed to chat other than the game here.
There will be pre-decision feature where you cansave favourite bets option for faster play
The game will show your account history and game statistics recording and the results of previous sessions
Also find the Bet Behind option enabling new players to place bets when all the table seats are taken
You will find that advanced video/audio settings and integrated multi table play option as well in the game.
Finally remember that you will love the Silent Blackjack table live game with live dealers if you are a serious Blackjack punter and do not want to involve in nonsense chat of other players.